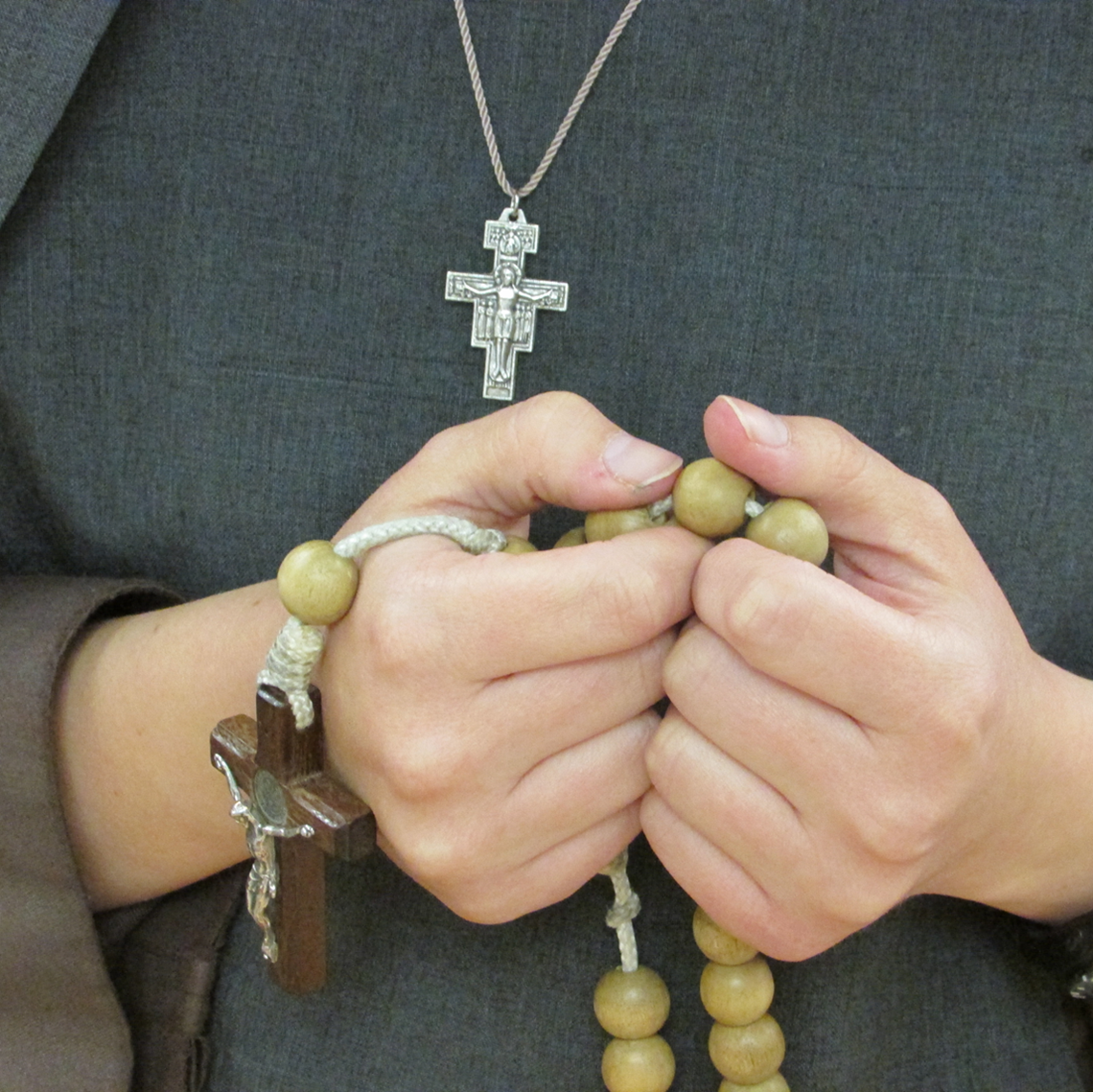 "The Lord is My Strength and He Has Become My Salvation"
Our prayer life consists of :

Daily Mass
Eucharistic Adoration
Liturgy of the Hours
Rosary
Divine Mercy Chaplet
Personal prayer
As we are contemplatives in action, our life and work is possible only through deep prayer, both in community and individually.
We strive to achieve Christian perfection by following the example of St. Francis of Assisi by:
~Living a life based on deep spiritual communion with Jesus Christ
~Observing the Gospel of our Lord Jesus Christ with an undivided heart
~Devoting our lives to the service of the Lord and his people, particularly by upholding the dignity of all human life from the moment of conception until natural death

~Acknowledging the manifest goodness of God by recognizing the value of each human person, who, made in His Image and Likeness, is called to be His true son/daughter

~Praying for priests - who are the life-blood of our Church - and showing obedience and reverence to the teachings of our Holy Roman Pontiff, the Holy Catholic Church, the Magisterium and our Local Ordinary
Our sisters attend daily Mass and participate in Matins, Lauds, Sext, Vespers and Compline as a community in union with the Universal Church. We also pray the Rosary and the Divine Mercy Chaplet daily.
Individually, each sister has one hour of Eucharistic Adoration, Spiritual Reading, and private prayer each day.
Our Horarium

6am—Matins & Lauds (Office & Morning Prayer) Meditation
8:00 a.m. – Mass
8:45 a.m. – Breakfast
10:00 a.m. – Work
12 Noon – Angelus Sext (Midday Prayer)
12:15 – Lunch
1:00 p.m. – Work
3:00 p.m. – Divine Mercy Chaplet
4:30 p.m. – Holy Hour Vespers (Evening Prayer)
6:00 p.m. – Dinner
8:00 p.m. – Recreation
9:00 p.m. – Compline (Night Prayer)
11:00 p.m. – Solemn Silence
In the spirit of St. Francis, each Daughter is ready;
-to console rather than be consoled,
-to understand rather than be understood,
-to love rather than be loved.
For it is in giving that we receive,
it is in pardoning that we are pardoned,
and it is in dying that we are born to eternal life.