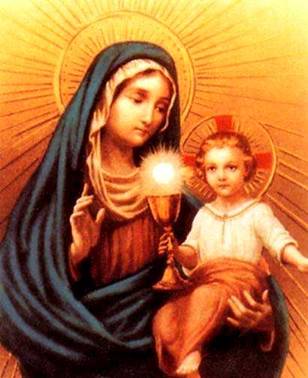 Why we are here.
The Franciscan Daughters of Mary run the Rose Garden Home Mission, Inc. located at 2040 Madison Avenue, Covington, KY
Our phone is 859.491.ROSE.
We firmly believe in and follow the teachings of the Holy Roman Catholic Church and show respect and obedience to the Holy Father in Rome.

We have placed ourselves under the protection and guidance of Our Lady of Guadalupe.
We will serve all people who seek our assistance, regardless of their race, gender or religious convictions.
All people who wish to serve this community through volunteer service and who will abide by the regulations of this body are welcome.
Any person who receives material assistance from the Rose Garden Home Mission may not volunteer at the center without the permission of the Director.